One random Sunday, I woke up early and joined the Techos (my boyfriend's family) in visiting St. Claire Monastery for some prayer requests. The place is known for its praying nuns and offertory eggs. It is believed that St. Claire is a miraculous saint and answers prayer requests (in written form) of its devotees.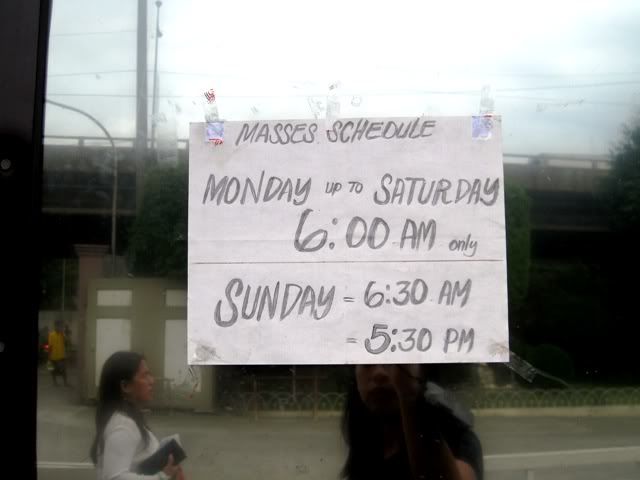 when to hear mass
The monastery has a receiving area with tables set up in one corner for visitors to write their prayer requests. The letters are then dropped in drop boxes and the egg donations are remitted to the monastery personnel manning the post.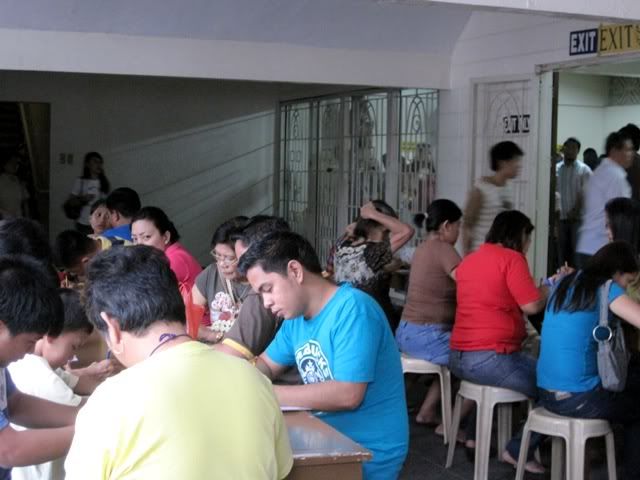 some people writing down their prayer requests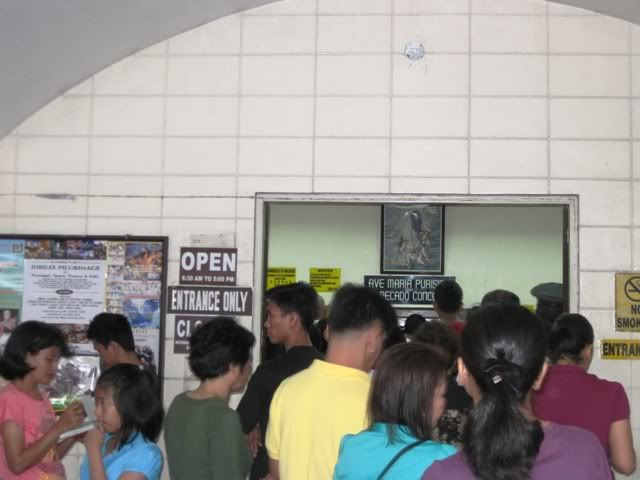 this way for submission of written prayer requests and egg donations
After that, visitors may opt to go inside the building to stand before a big St. Claire image to say some prayers or go to the candle lighting station outside to light some candles.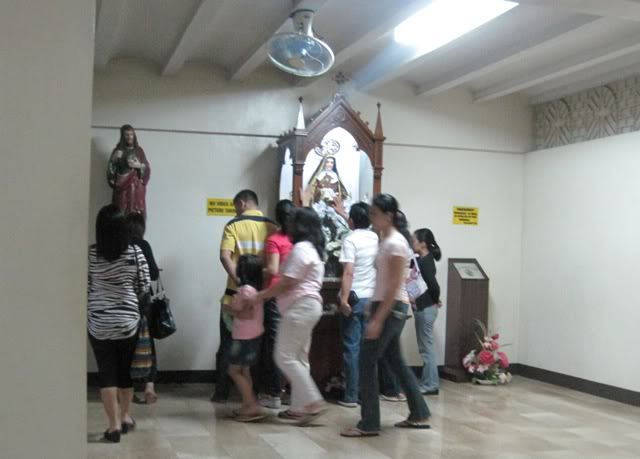 photography is prohibited in this part, took this one ninja style

the candle station
When we visited at past 7:00 a.m., there were already a lot of people in the monastery. The mass had just finished. We just wrote our prayer requests, gave our egg donations, lighted some candles and said a short prayer inside the chapel. It was a quiet, spiritual experience.
Here are more photos we took during our visit: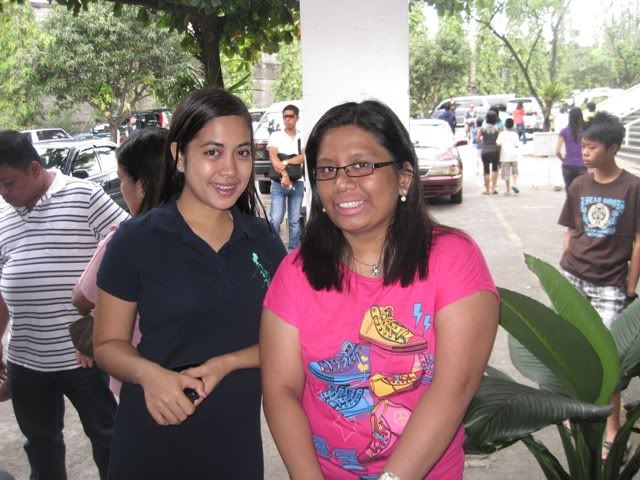 with Edwin's sister Albie

with Edwin and his parents

the stairs going up to the church

people praying by the St. Claire image outside
We reached St. Claire Monastery by commute. We've been there several times already and each time we do, we ride LRT 2 through Legarda Station and alight at Katipunan Station. St. Claire is just walking distance from it.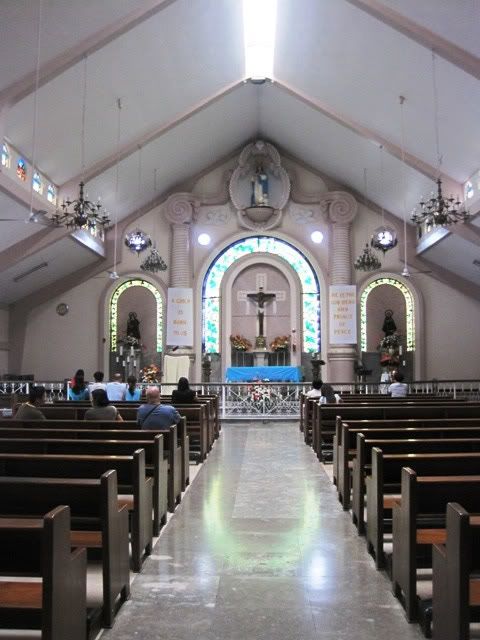 the church inside the monastery complex

vendors selling eggs and other food stuff in front of the monastery
The Feast Day of St. Claire falls every 11th of August. During this time, thousands of St. Claire devotees flock to the monastery in Katipunan to pray and celebrate.
Have you been to St. Claire Monastery on a Sunday?
If you liked this post and would be interested to get updated with The Life of a Breadwinner, bookmark this site or subscribe to my feeds.